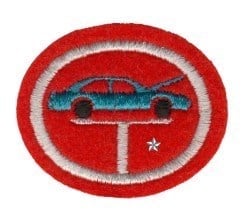 Level: 3
Requirements
1.      Have the Automobile Mechanics Honor.
2.      Disassemble, inspect, and reassemble an automobile or light truck engine. Replace any defective or worn parts. Rebuild, start, and operate the vehicle. Keep a complete log of events during the overhaul.
3.      Remove and replace a standard or automatic transmission assembly.
4.      Rebuild the brake assembly on an automobile or light truck, following proper safety procedures. Demonstrate proper brake bleeding and adjustment. Properly repack a wheel bearing.
5.      Perform a minor tune-up, including the replacement of spark plugs, points and condenser (if applicable), adjusting the timing, and setting the proper ignition dwell (if applicable).
Download Honor Book