"For we are God's handiwork,
created in Christ Jesus to do good works,
which God prepared in advance for us to do."
Good-bye April, Hello MAY!
This past month has been one of many exciting and powerful events worldwide and we have pictures to prove it. Keep scrolling down to see what our young people and leaders have been up to and what events are up next worldwide!
ARVE Error: Mode: lazyload not available (ARVE Pro not active?), switching to normal mode

Don't forget to watch our monthly Pass It On! report on Youtube and Facebook! This month with Pastors Pako and Andres.
April Recap
Pastor Gary Blanchard joined the Southern Africa Indian Ocean pathfinders at their camporee titled "TAKE IT!" in South Africa.
Right: Pastor Gary is all smiles with some of our awesome Pathfinders
Bottom: Pastor Busi Khumalo (SID Youth Director), Dr. Brylyne Chitsunge Pan-African Ambassador for Food Security and Pastor Gary
Over 4,000 adventurers, Pathfinders, Ambassadors, and Young Adults convened at Trelawny Stadium from April 18-22nd under the theme "Youth Engaged in Action for Jesus." The highlight of the Jamboree was the various community services that were done on Sabbath afternoon and the baptism which took place on the final day of the event. Six young people were baptized.
Pako Mokgwane of the General Conference and Felecia Datus of the Center for Online Evangelism were the main guest speakers. IAD was represented by Samuel Telemaque. The Jamboree was organized by Dane Fletcher, Jamaica Union Conference Youth Director and his team of Conference Youth Directors. The Union Officers and Conference officers supported the event. They encouraged the Youth to receive and run with the baton of identity, mission, and leadership so that "Youth Engaged in Action for Jesus" may be a reality. #YEA4Jesus
Unión Adventista Panameña (Panama Union) under the able leadership of Misael González and his team of conference directors, conduct annual Youth Evangelistic endeavors dubbed Jabes, a prayer for the Lord to increase their territory. Young people are mobilized to perform community services, door to door to ministry, small group and preaching ministry. It runs for 2 months. This year the target city was Panama. As a result of their efforts, 485 were baptized and 34 churches were organized.
Pastor Andres Peralta had an awesome and blessed time with the Pathfinders and Master Guides in Mexico for 2 incredible camporees!
"El Rey Te Llama" with the Inter-Oceanic Union in Xalostoc, Mexico and "Valientes" with the Chiapas Mexican Union in Chiapas, Mexico.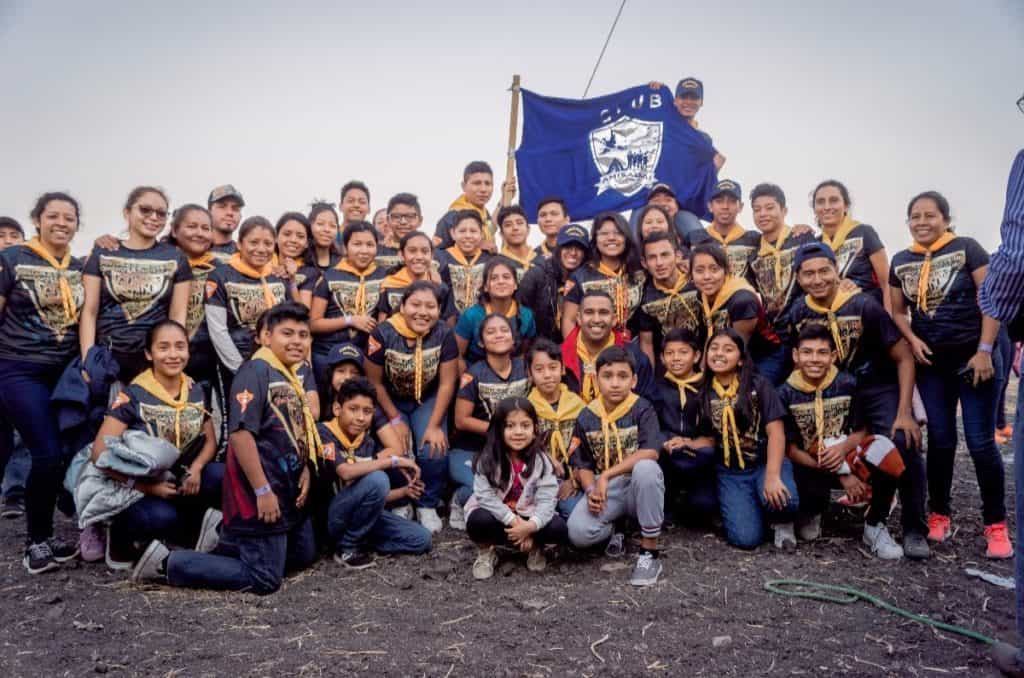 ARVE Error: Mode: lazyload not available (ARVE Pro not active?), switching to normal mode

"El Rey Te Llama" Recap Video
ARVE Error: Mode: lazyload not available (ARVE Pro not active?), switching to normal mode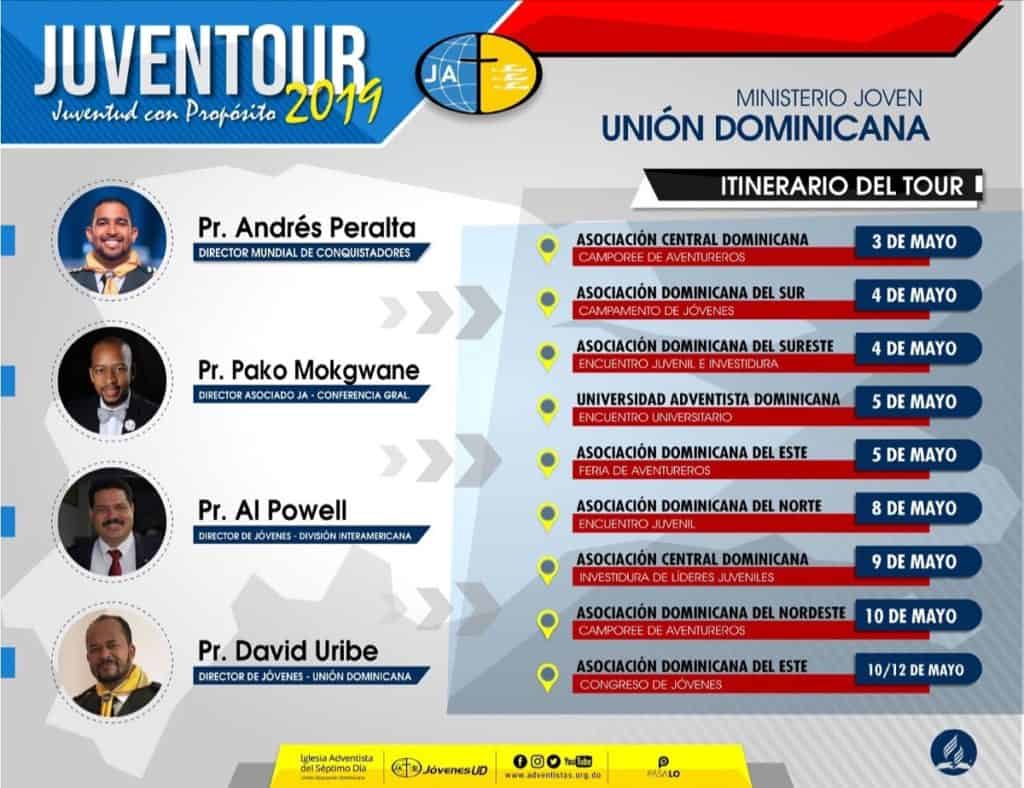 #GYD20
Save The Date!