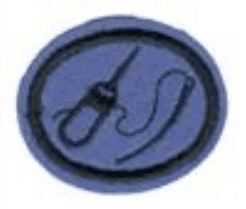 Level: 1
Requirements
List the necessary tools a beginner needs in Leather Craft work, and demonstrate the proper use of each.
Know how to distinguish different kinds of leather, such as calf, goat, and imitation leather. What leathers are most suitable for tooling?
Give the steps necessary in the preparation of leather.
Design and tool some object in leather, such as a billfold, magazine cover, or belt.
Show how to use leather dye.
What kind of finish should be used on leather?
Download Honor Book