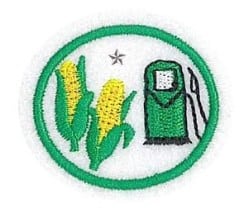 Level: 3
Requirements
Have the Alternative Fuels honor.
Describe the process of hydraulic fracturing.
Describe the process of offshore drilling.
What are some of the safety concerns of offshore drilling?
Draw a diagram that explains how natural gas is extracted and processed for use.
Explain how natural gas can be used:

Producing hydrogen
Generating power
Transportation
Power source

Natural gas is used to make what type of products? Explain the process for at least two of your answers.
How is ethanol produced?
Discuss with a group some of the environmental effects regarding the use of alternative fuels.
Download Honor Book