We are a global movement of destiny, united in purpose and mission.
Our mission is to lead young people into a saving relationship with
Jesus Christ and help them embrace His call to discipleship.
GIVE HIM 20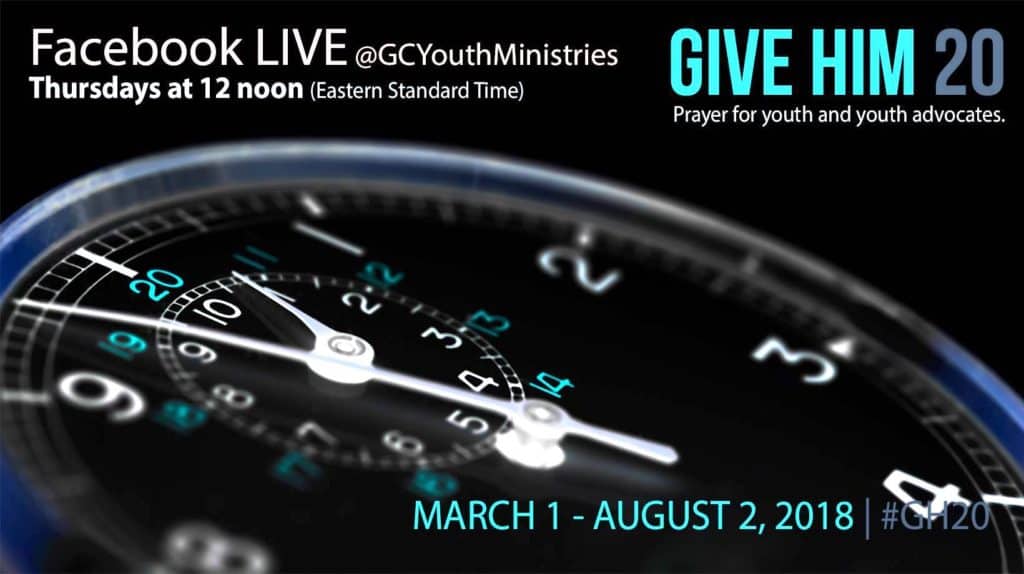 Join us this Thursday, March 1 at 12 noon for our first "Give Him 20" live prayer session for youth and youth advocates. Hosted at: www.facebook.com/GCYouthMinistries/.
GYD18 INFORMATION PACKET
Download GYD18 Information Packet:
WEEK OF PRAYER
Download the Senior Youth Week of Prayer
Download the Junior Youth Week of Prayer
ECD LEADERSHIP TRAINING
East Central Division: ECD Youth Ministries Leadership Training (One Year in Mission and PCM). The training was for the French speaking Unions of East-Central Africa Division of Seventh-day Adventists:
1. North East Congo Union
2. West Congo Union
3. South East Congo Union
4. Burundi Union
5. Rwanda Union
MORNING WATCH
NAD ADVISORY
SABBATH ACTIVITY
ARVE Error: Mode: lazyload not available (ARVE Pro not active?), switching to normal mode

GET READY FOR GYD18
YOUTH MINISTRIES
Director:
Gary Blanchard
Assoc. Directors:
Pako Mokgwane
Andres Peralta
Administrative Asst.:
Jessica Oliver
Editorial Asst.:
Maria Manderson
Senior Editorial Asst.:
Sophia Boswell
WORDS TO LIVE BY
"So he said to me, "This is the word of the LORD to Zerubbabel: 'Not by might nor by power, but by my Spirit,' says the LORD Almighty."
Zechariah 4:6
(NIV)
Want more news?
Follow Us!
GYD18
GYLC18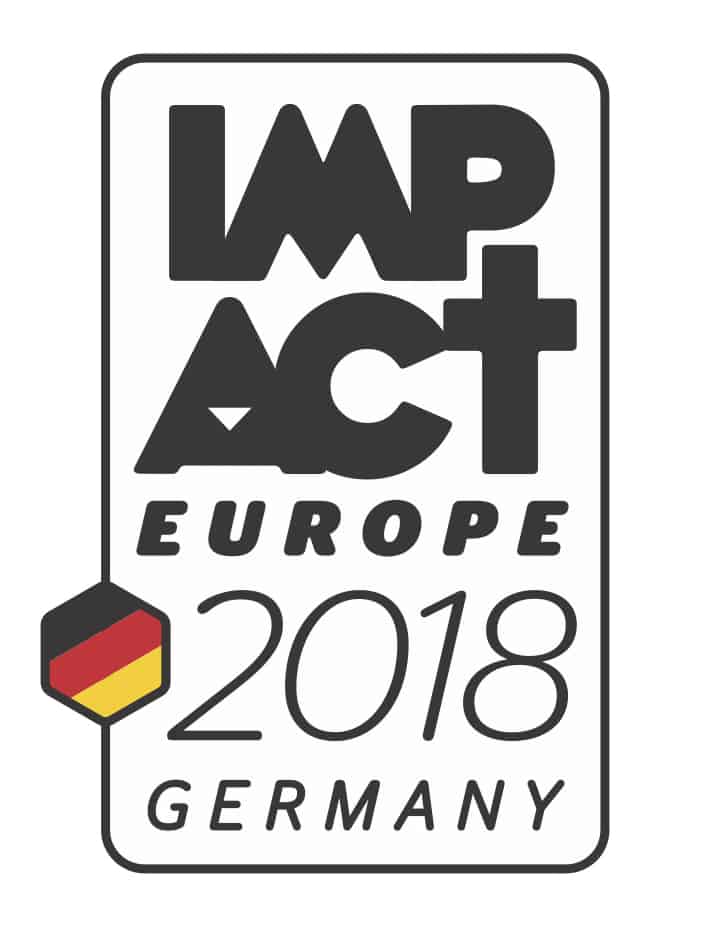 OYiM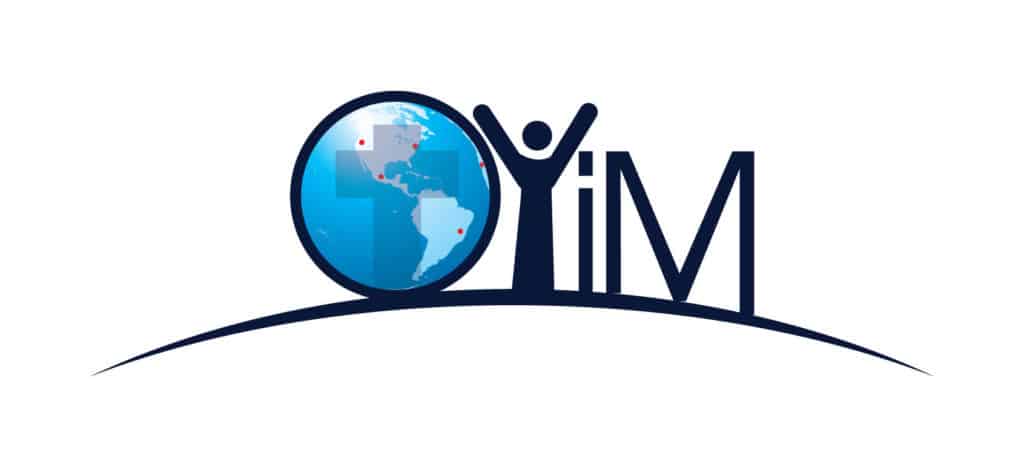 PRAYER COMMUNITY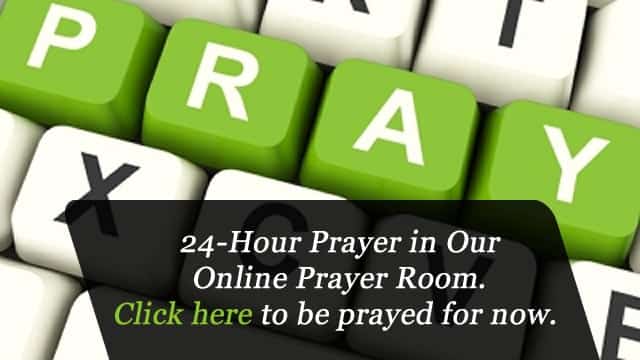 OSHKOSH 2019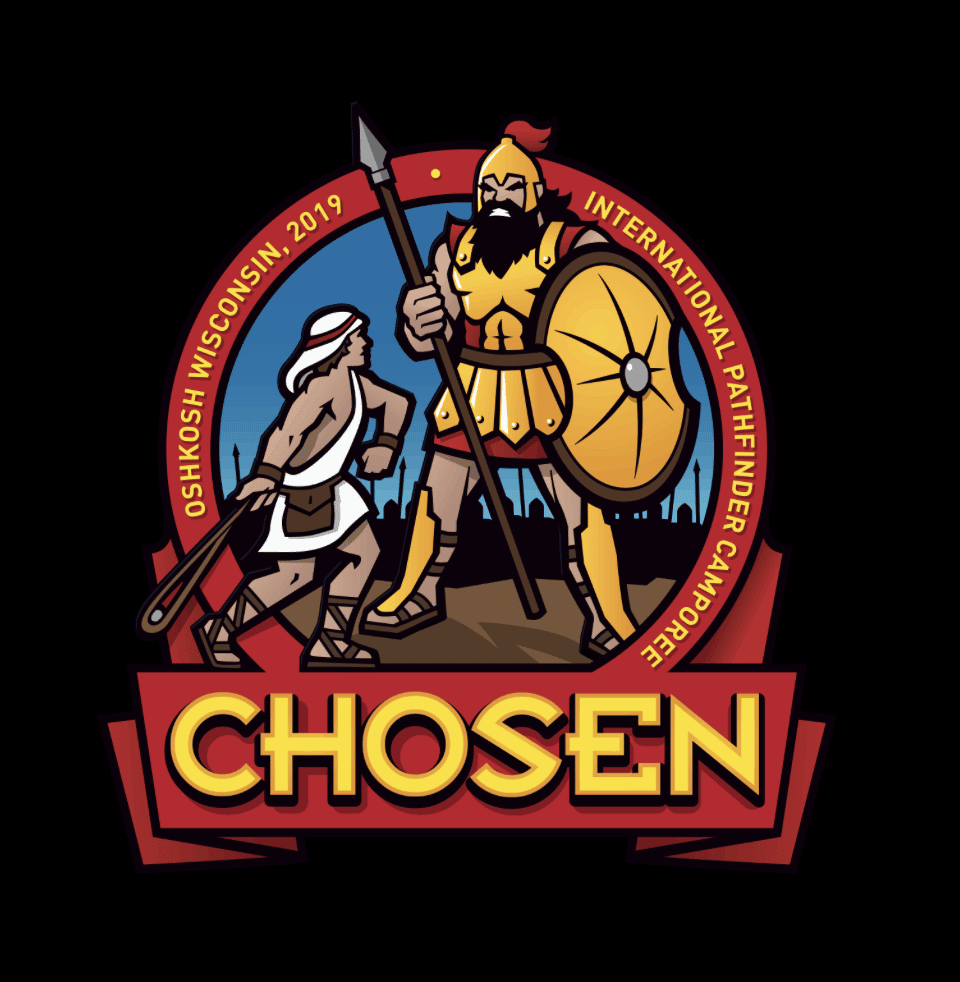 Register for Oshkosh 2019
at camporee.org