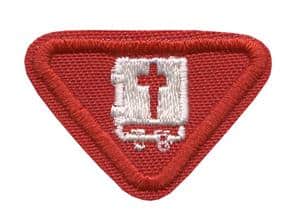 Requirements
Earn the Bible I Award.

Tell the names of the two major parts of the Bible. Tell the names of the books known as the gospels.

Recite all the books of the New Testament in order.

Tell or act out the following Bible stories:

David and Jonathan

Abraham and Isaac

Noah and the Flood

Samuel called by the Lord

Read or listen to a tape of the first nine chapters of Genesis.

Find, memorize, and explain three of the following Bible verses about giving your life to Jesus:

Acts 16:31

John 1:12

Galatians 3:26

2 Cor. 5:7

Psalm 51:10

Play active or paper games to enjoy and remember the Bible stories.
Answers
The Bible II Award is a requirement of the Builder class. It may be taught in the Adventurer Club or as part of the church school or Sabbath School Bible class.

The two major parts of the Bible are the Old Testament and the New Testament. The books known as the gospels are Matthew, Mark, Luke, and John.

Use songs, games, felts, etc. to teach these.

Encourage creativity. Lead the Adventurers to understand the lesson each story teaches.

Make sure your children have hands-on experience using their Bibles, but also use Bible story books, videos, and cassette tapes to teach these stories in an interesting way.

Help the children understand the meaning of each passage and how it can apply to their lives.

Bible game books, Bible color books, and felt sets are available at Christian book stores.
Adventure Awards Book